Sponsoring the First DaPeng Cup Surfing SUP Contest, ThiEYE helped make it a great success
Dapeng, Shenzhen  November 23rd
The extreme sport, which is a collection of sports, culture, fashion and creativity, is known as "the future sports". In recent years, all kinds of extreme sports have also been sought after and loved by the Chinese young, such as skateboarding, BMX, surfing and so on. As a youth, sunny, freedom, stylish water sports, surfing is selected for the 2020 Olympic Games. For all surfers, what an exciting news! Chinese surfers could hardly sit still and itched to have a go.
As a company which devotes to being a brand in the field of action camera, ThiEYE has been keeping an eye on the development of extreme sports in China. So for the first DaPeng Cup Surfing SUP Contest organized by the Shenzhen Surfing Association, ThiEYE with Hytera and C'est Bon Water and other famous enterprises together were the sponsors of this event, which was held on 23rd, November in Dapeng New District, Shenzhen. Four colleagues from ThiEYE came to Dongchong Beach to cheer for the surfers and capture the awesome moments.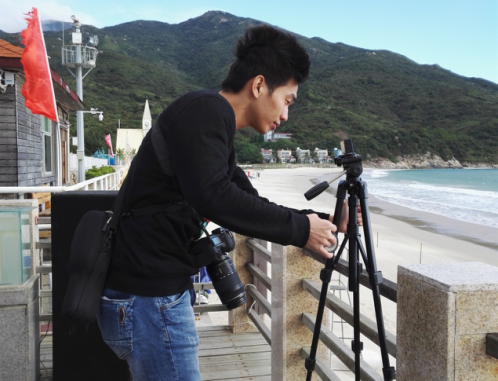 Sugar from ThiEYE was shooting at the scene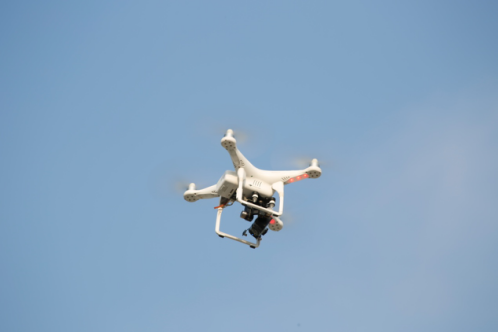 ThiEYE T5 was recording the contest on drone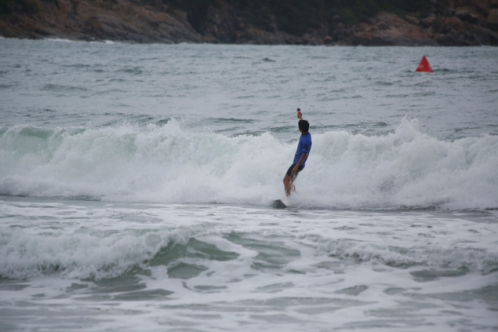 A man was using T5 to catch surfing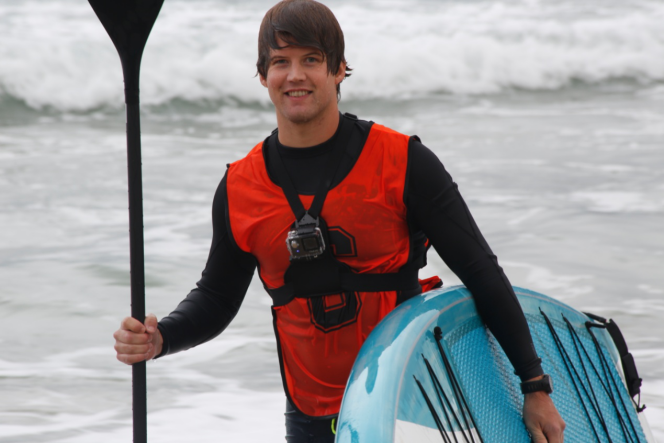 Foreign player Chris enjoyed the competition
Though it was raining the whole day and the temperature dropped sharply during the competition, the surfers were all in a good spirit and full of enthusiasm. This great event attracted more than one hundred surfers, for who, the sea is the stage and waves are wings, they enjoy the thrill and joy of surfing. Just two days, they offered the audience a shocking visual feast!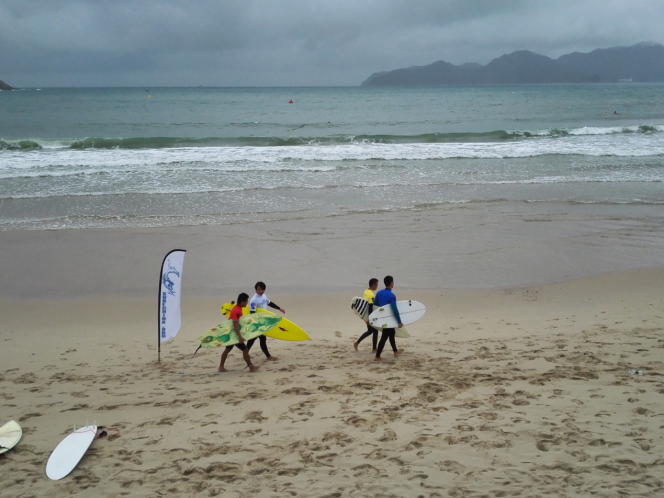 The surfers were ready to surfing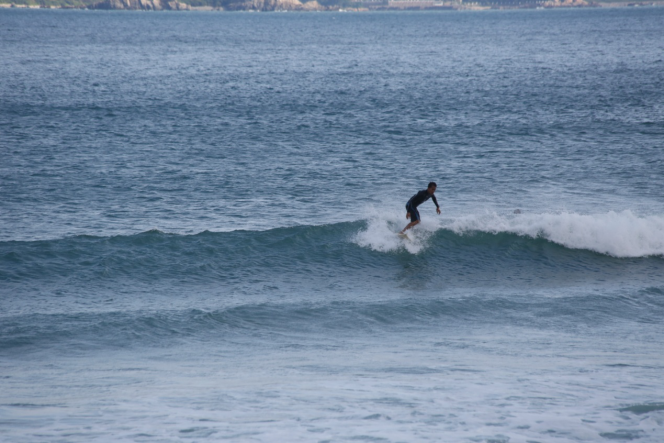 Surfers danced with the waves
A man was fighting on the rough seas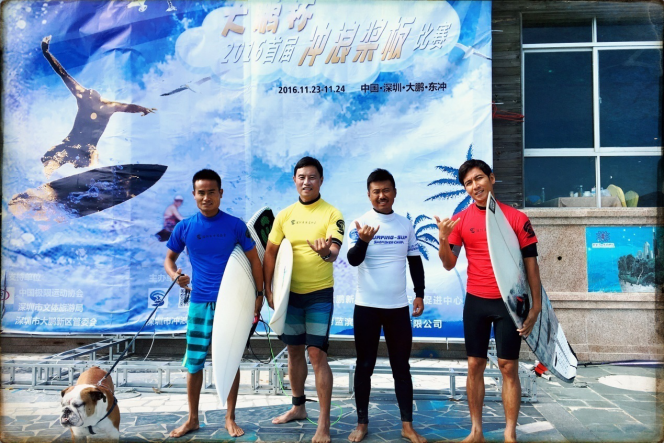 Men's Short Board Surfing Final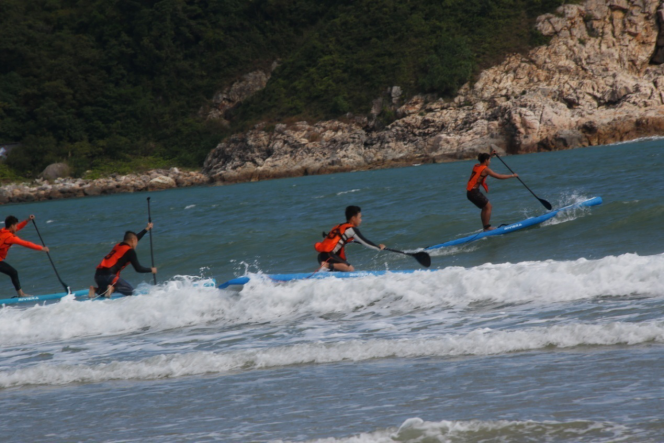 4,000m SUP contest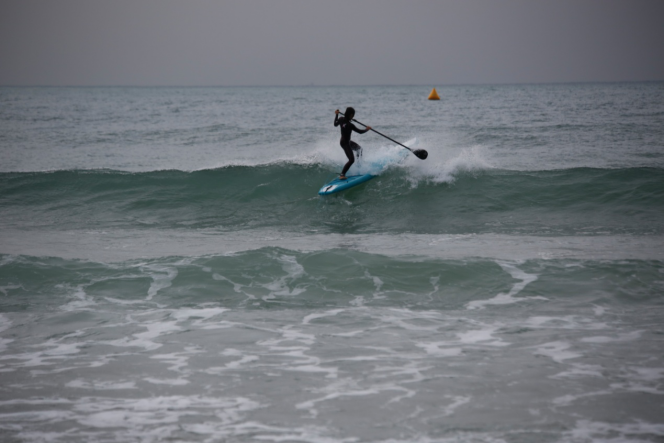 SUP contest – the only female, brave player A Yu
After two days of exciting and hard fighting, the award ceremony was held on 24th the evening. ThiEYE provided with rich of prizes for the champions. Each of them won a ThiEYE T5 action camera! Congratulations!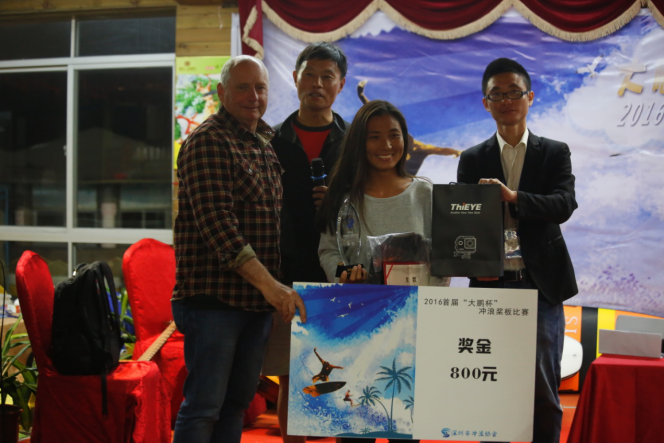 Women's Long Board Surfing champion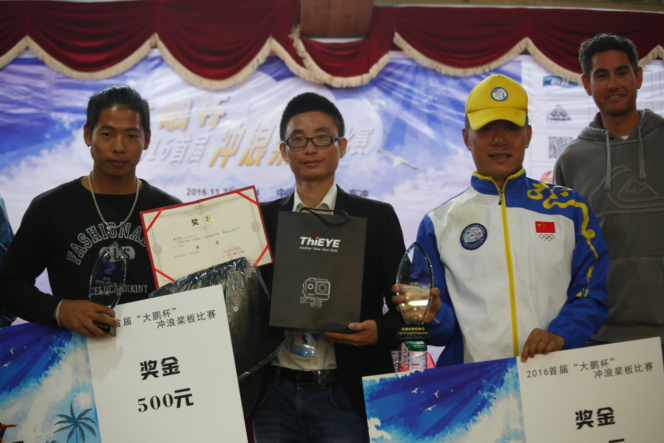 SUP champion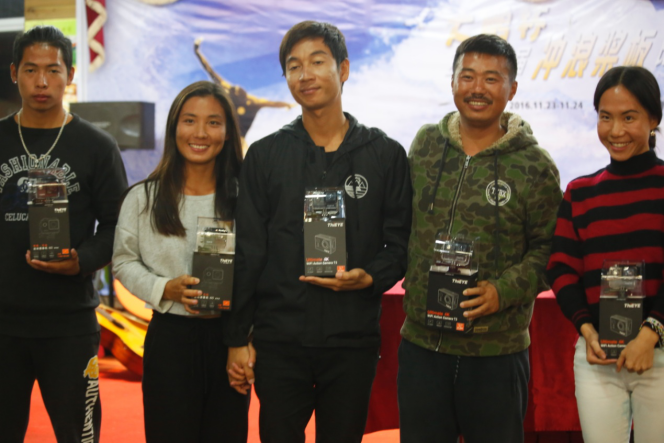 Champions awarded ThiEYE T5
The 1st "DaPeng Cup" Surfing and SUP Contest ended successfully. It has left all competitors, judges, volunteers and sponsors a great and memorable moment. ThiEYE was honored to make an effort to its success. In the future, ThiEYE hope to have more opportunities to support this kind of events and facilitate the development of extreme sports in China.
---