ThiEYE Flashed in HKTDC Hong Kong Electronics Fair
Hong Kong,  October 16th
The 37th Hong Kong Electronics Fair On October 13-16th, which is highly valued by the industry, was held at Hong Kong Convention and Exhibition Centre. As one of the world's largest and most influential electronics exhibitions, Hong Kong Electronics Fair attracted about 4,300 exhibitors from 25 countries and regions. And as one of the first domestic manufacturers to focus on action cameras development, design, production and sales, ThiEYE brought a variety of new products to Hong Kong Electronics Fair this time.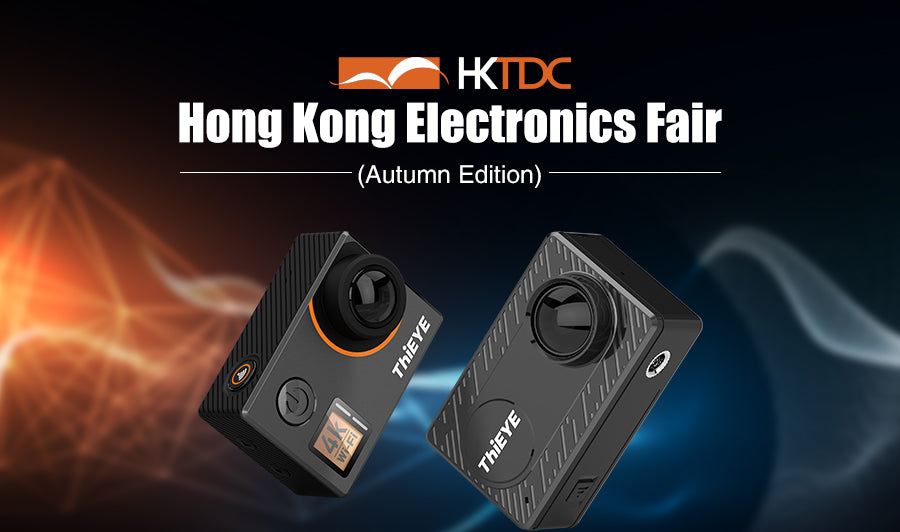 With the rapid development of China's intellectualized manufacturing, overseas markets are also especially interested in Chinese manufacturing. From both exterior design and product performance, ThiEYE is different from most other action cameras on the market, which is a fierce collision of classic and innovative. In addition, ThiEYE is devoted to providing fashionable, personalized, portable and smart products of high quality but competitive price, which has been widely agreed. ThiEYE not only demonstrated the already available i60 +, T5, V6, also exposed the next generation models of T5 Edge, V7t, and the market trend of dash cam and hunting camera. It injected more vigor and vitality into Hong Kong Electronics Fair.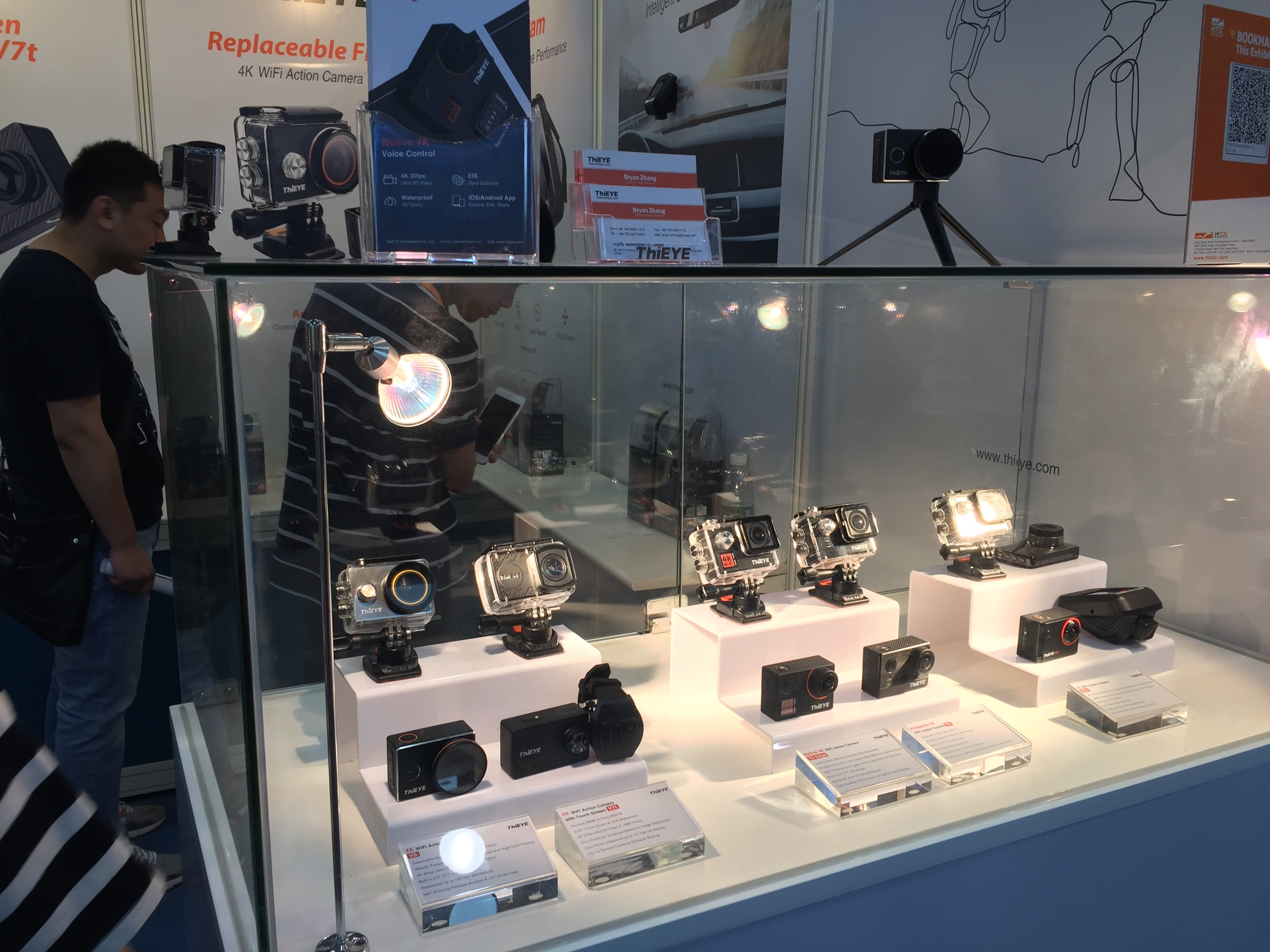 In this exhibition, two flagship 4K action cameras ThiEYE launched lately T5 Edge and V7t shone greatly. A mass of visitors showed a strong interest in them. T5 Edge is the native 4K WiFi action camera to enjoy hands-free control of your camera using simple voice commands. V7t with the most advanced technology to provide maximum Fidelity, Versatility, and Ease of Use. The largest 2.45" LCD touch screen brings the best intuitive experience to you as you can operate it freely with your 2 hands at the same time, just like a smartphone. Touch the world with your fingertips.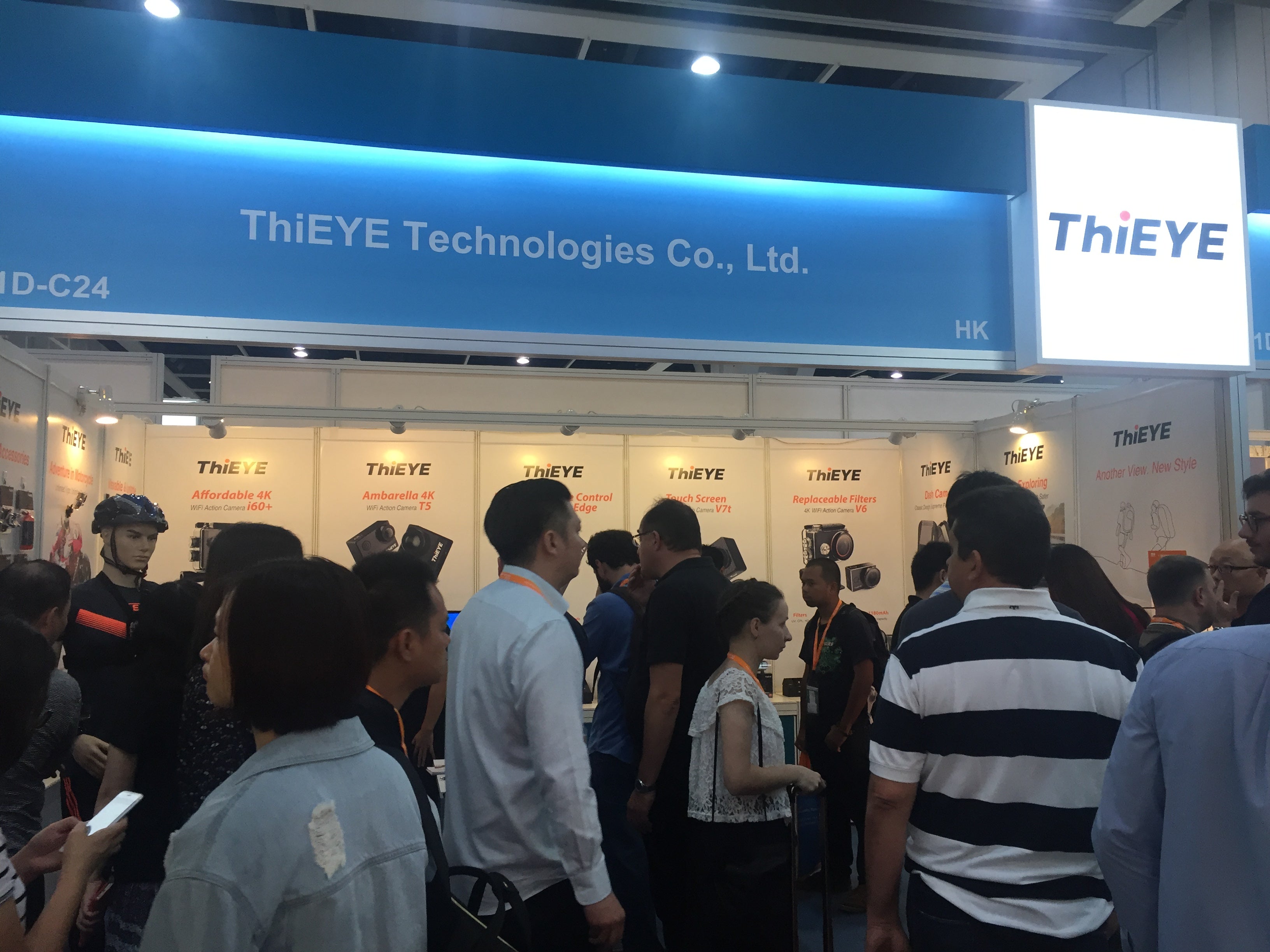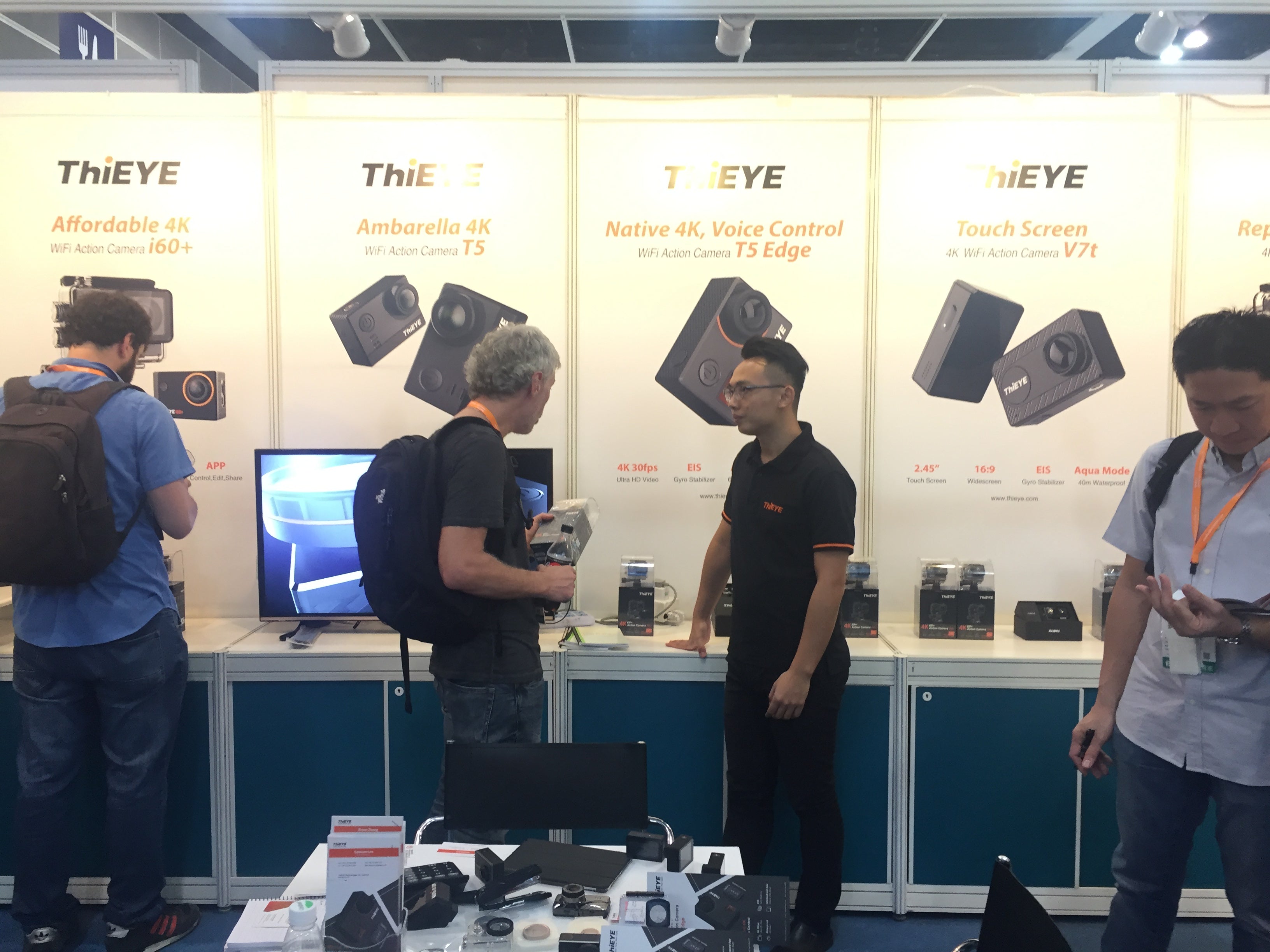 According to the head of ThiEYE, ThiEYE have independent R&D centers and manufacturing plants, which are creative and skilled. Technology- and market demand oriented, ThiEYE is also committed to providing customers with fashionable, portable, easy-to-use, high rate high quality outdoor cameras with best user experience by adhering to the marketing principle of independent innovation, both soft and hardware developing, global running combined by our competent technical support team, leading to a new era and becoming top brand of global outdoor cameras.
---