ThiEYE Shines in HKTDC Hong Kong Electronics Fair
Hong Kong, October  16th
ThiEYE, one of China's earliest corporate focusing on action cameras, participated in 2015 HKTDC Hong Kong Electronics Fair (Autumn Edition), which is held from October 13th to 16th.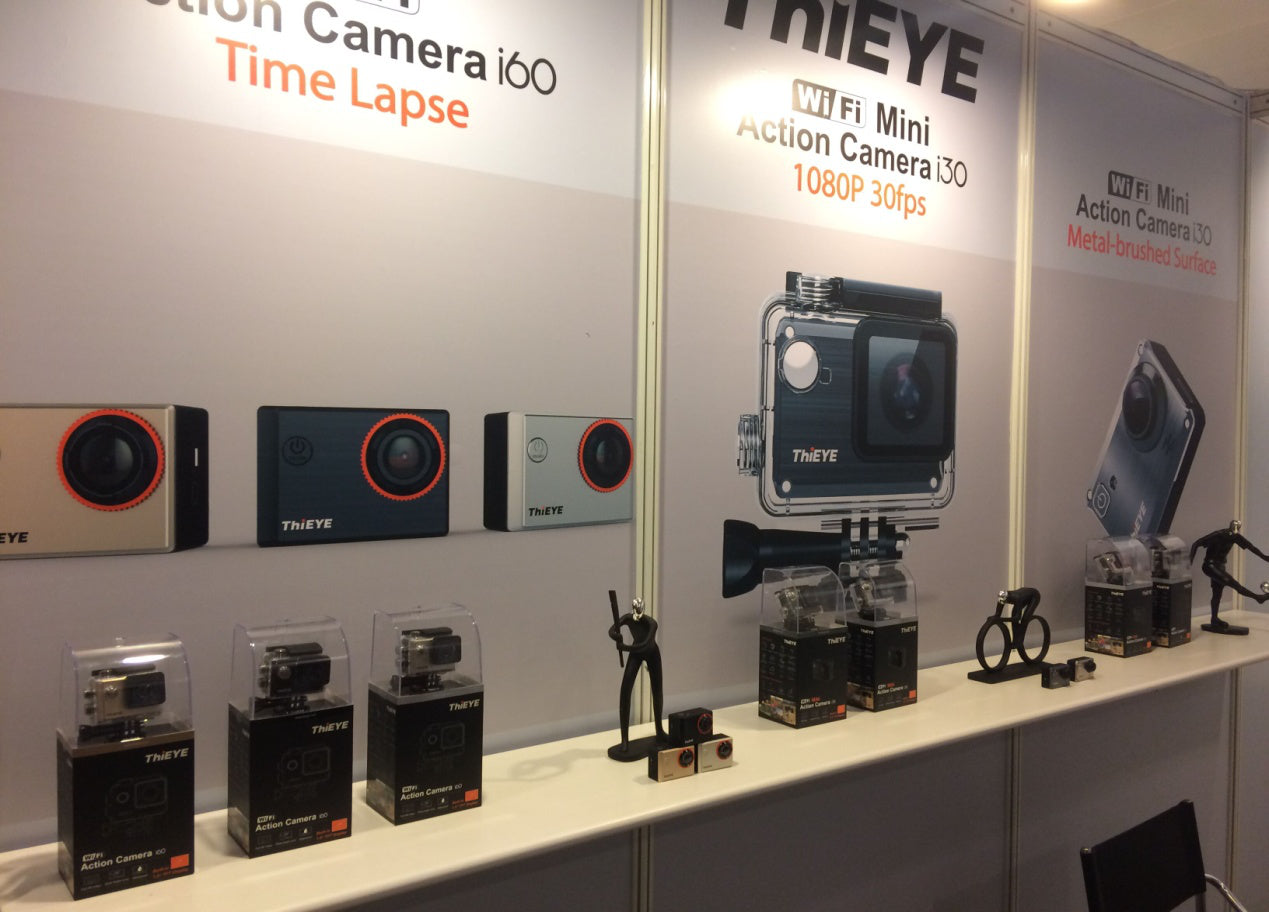 ThiEYE not only showcased its action cameras i60 and i30 which have come into the market, but also the next generation one - i2.
As the first generation product, the i60 and i30 both support full HD video, 40m waterproof and built-in 1.5" LCD screen, which satisfied the basic demand of the massive audience. "After the first trial in the market, we decided to make something different in our next generation product i2", said the sales manager of ThiEYE.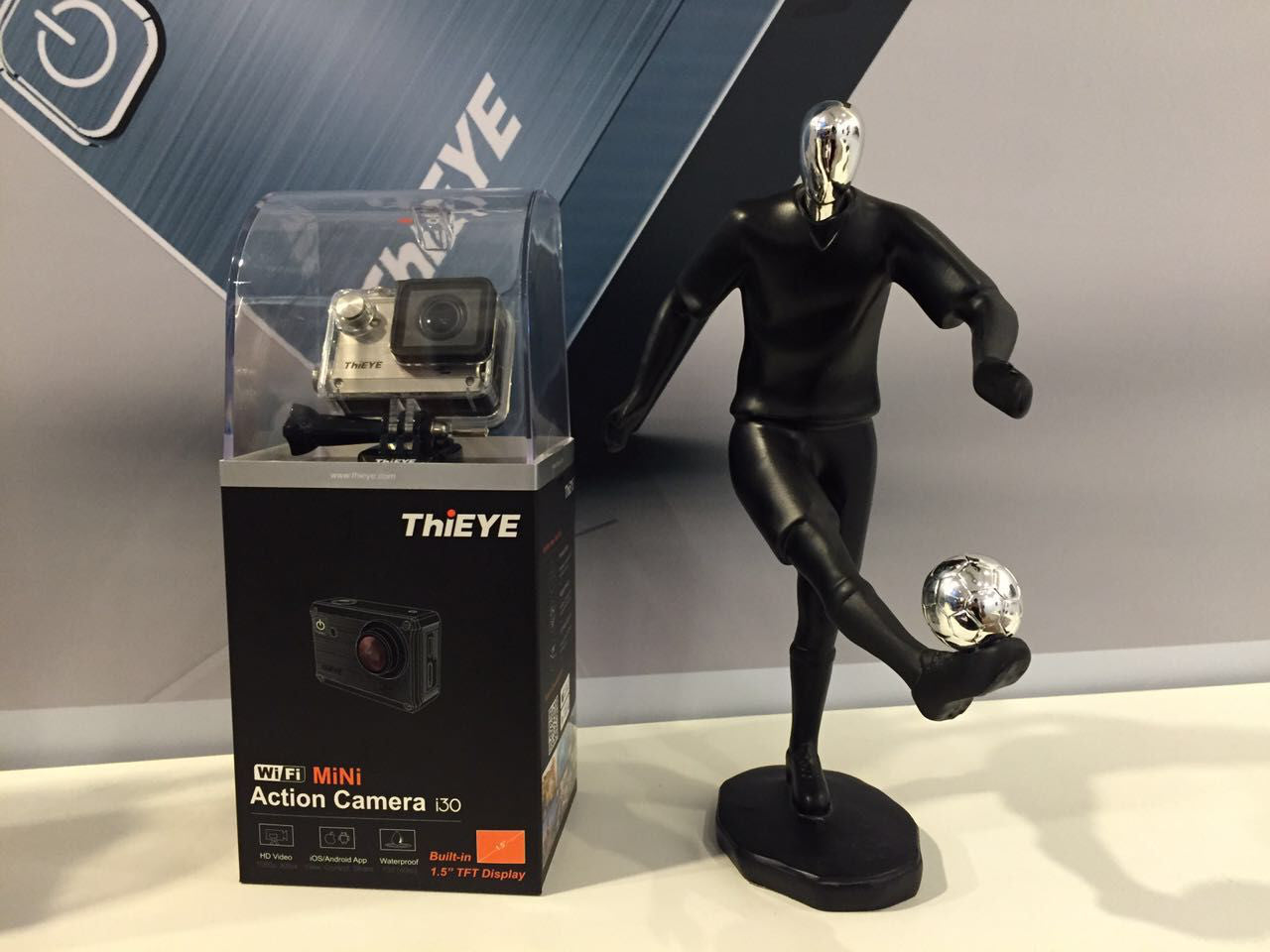 Except for 2.3K 30fps video, built-in 2.0" LCD screen and 170°wide angle view, another feature that attracts keen interest is that i2 is designed with big lens which can be replaced with different filters (Graduated Color Filter, CPL Filter and UV Filter) for different visual effects and use, which makes i2 the unique one. In addition, the App for i2 will be improved so that users can edit the videos and photos and share them directly via social media like Facebook, Twitter and YouTube. "We're going to launch i2 in the end of the year and the final sample will be showed in 2016 CES", said the sales manager of ThiEYE.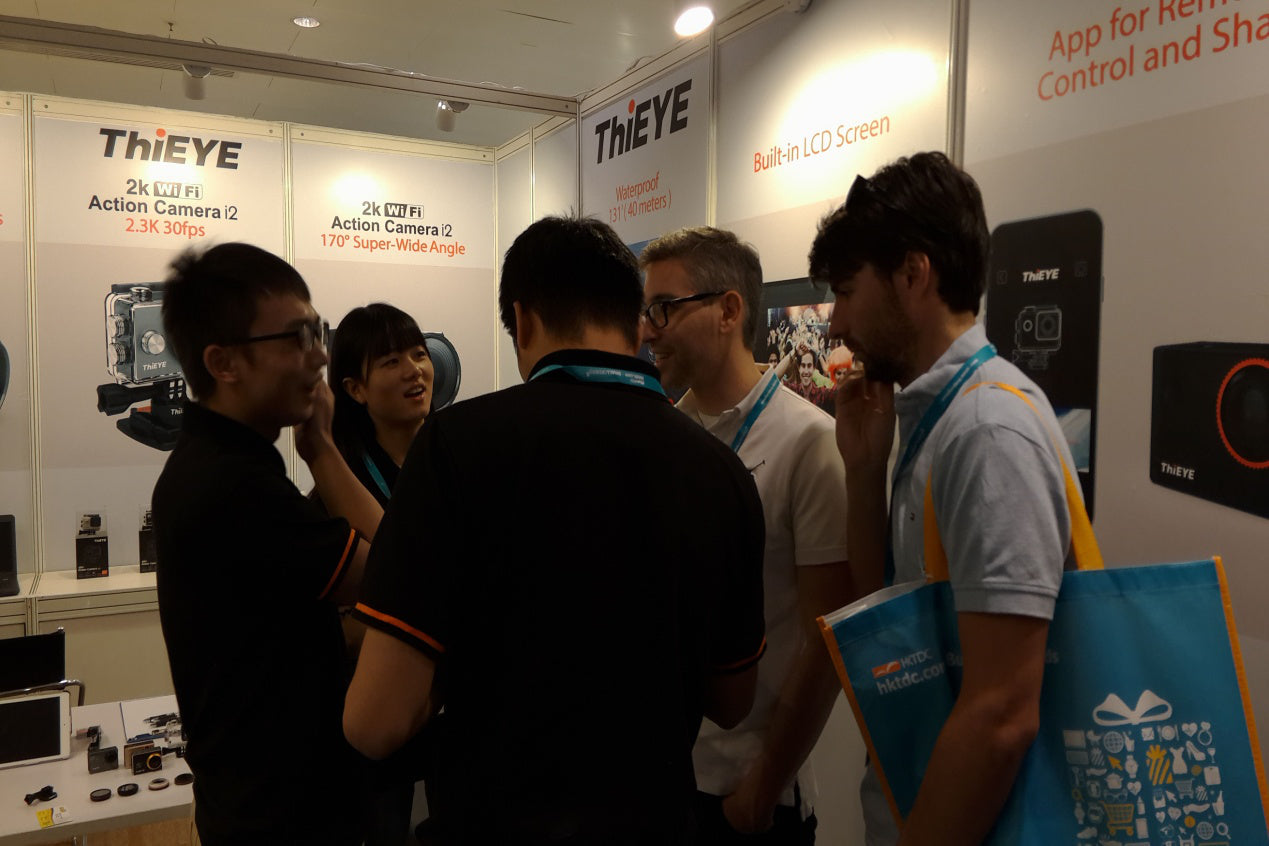 ThiEYE is a new brand dedicated in action cameras, but the company has already accumulated five years of experience in related technology and global customer service. In HK market, ThiEYE action cameras has strongly entered into the main electronics retails, like Broadway, CSL and CityLink.
---